I was accepted for the International Watercolour Exhibition in Fabriano Italy. It is a worldwide event to celebrate Watercolour from all countries to unite goodwill and peace through art.
It was a wonderful event and after it I went on a painting trip from Fabriano to Rome painting outdoors "plein air".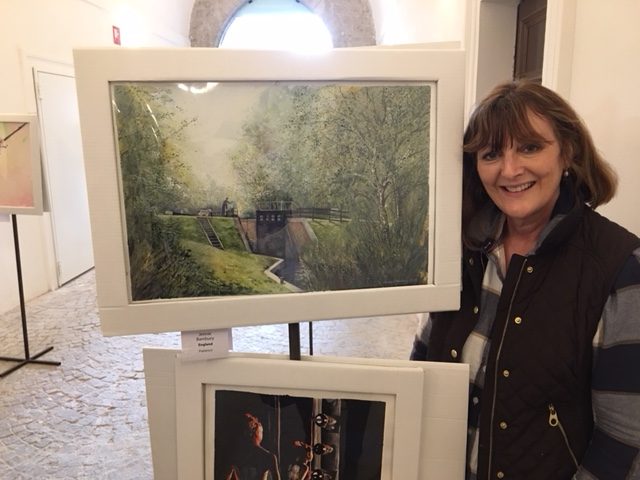 Learning to make Watercolour paper

Exhibition price called " Patience" of a dog waiting patiently for its owner to work the Lock. Jennie was attracted to the back lighting and serenity of the scene.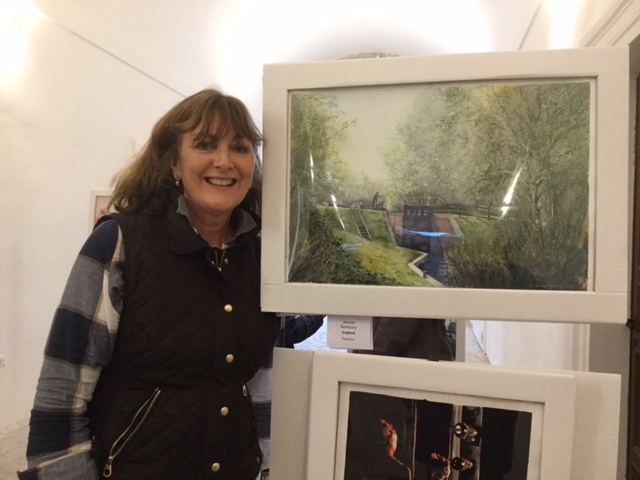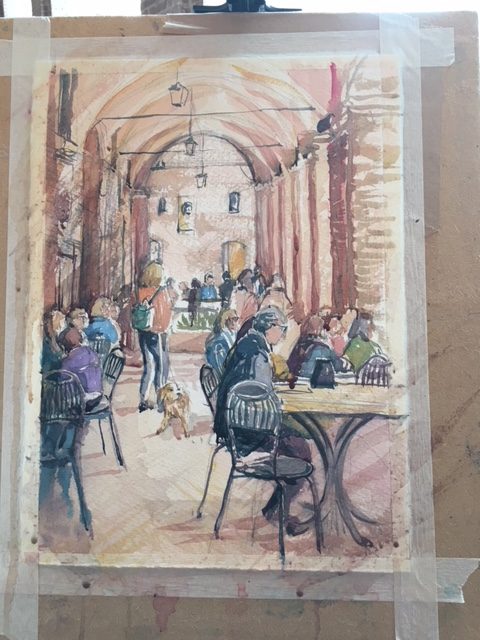 Work painted on the spot